Malia Timmerman: Art, Bethel
Since 2015, Malia has taught on the Bethel campus, where she is the K-8 visual art teacher. She loves inspiring and being inspired by students of all ages. She was born in Hawaii and lived in Connecticut, Massachusetts, and California before settling in central Vermont in 2005. Malia is also the parent of an awesome middle school kid who was born in Randolph and is usually willing to try out random art projects, go for long walks, and attempt cross-country skiing. You can reach Malia at mtimmerman@wrvsu.org.
Nicole Lillie: Art, Royalton Campus
Nicole is new to the South Royalton campus, and new to the teaching profession! She graduated from Keene State College with a BFA in Studio Art, with a focus in Sculpture. Nicole loves creating all artistic mediums, but particularly enjoys pottery and oil painting.  When she's not making art, she finds happiness in getting outside; snowboarding in the winter and beaching it in the summer. Nicole is so excited to start her teaching journey, especially since she has two mini artists of her own that go to school in the district! She can be reached at nlillie@wrvsu.org
Deb Quayle: Music, Royalton & Bethel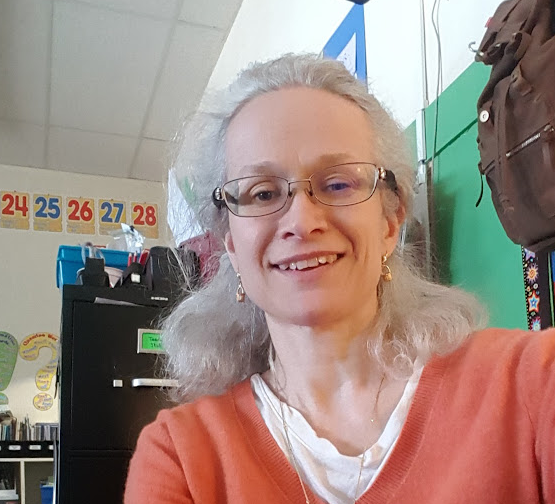 This is Deb Quayle's 2nd year at WRVS Elementary.  She teaches K-5 music and enjoys exploring music with students of all ages.  Music is fun, rife with emotions and alive!  Deb grew up in Louisiana and received her education degree at Louisiana State University.  She moved to Vermont in 2016 and lives with her 4 amazing children, her husband Max,1 cat and a dog.  She enjoys history, movies, playing the violin, and camping. You can reach her at dquayle@wrvsu.org.
Felicia Dieffenbach : Phys. Ed, Bethel
Felicia has been working with our SU for over 15 years.  Initially, she worked at Preschool at Rochester, then PE and Elementary Intervention at Bethel Campus.  Riding, hiking, gardening, and exploring on her new e-bike are her favorite pastimes. You can reach Felicia at fdieffenbach@wrvsu.org.
Melissa Purdy: ECO, Bethel
Melissa started working at the Bethel Elementary and Middle school in 2015. She teaches Preschool through 5th grade outdoor education (known as ECO). She also teaches 6th-8th grade Health at the middle school. Melissa has two children. She loves to be outside all year long. In the winter, she snowboards and in the warmer weather, she paddle boards and mountain bikes. She is also an author and artist. Melissa  grew up in Pennsylvania and now lives in the Mad River Valley. You can reach Melissa at mpurdy@wrvsu.org
James Blondin: PE/ECO, Royalton
James Blondin attended Chelsea Public School, where he went to The University of Vermont. Entering his 15th year of teaching, he will be teaching Physical education and Eco to the elementary school students. James spends his time outside of school with his amazing wife Jamie and their two boys, Sawyer and Nolan. You can find him reffing soccer and basketball games in his spare time, as well as playing frisbee golf and cornhole!
Sorry, but there was nothing found. Please try different filters.